Kementerian Perhubungan RI Direktorat Jenderal Perkeretaapian mengadakan sebuah workshop pada tanggal 22 November 2021 dengan tema "Benchmarking for GoA 3 Implementation". Workshop internasional yang juga dihadiri secara darat dan online melalui Zoom Meeting tersebut dibuka dengan Keynote Speech oleh Dr. Edi Nur Salam, Director of Railway Safety. Dilanjutkan dengan paparan narasumber dari PT. Industri Kereta Api, PT. Len Industri, Mr. Chelvam Rengasamy MBA (Director of SMH Rail Sdn Malaysia) dan Mr. Mohamad Zainin Hasnan (Head of Rail Operation Kelana Jaya Line, Malaysia).
Dalam workshop ini beberapa diaspora yang memiliki expertise di bidang perkeretaapian menyampaikan beberapa insight terkait penerapan teknologi tinggi di transportasi darat khususnya kereta api di Eropa sebagai inspirasi bahwa teknologi bisa menjadi jawaban untuk mencegah terjadinya kecelakaan dan bagian dari safety solution, selain regulasi.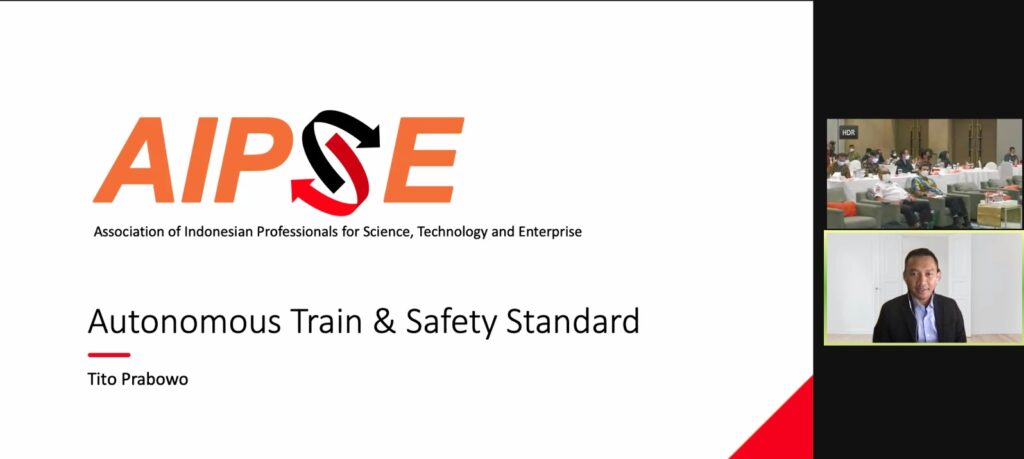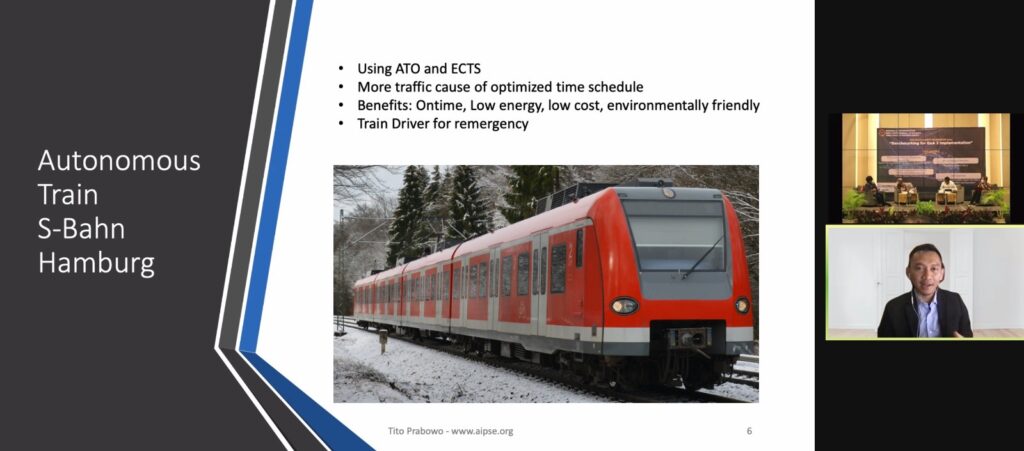 AIPSE melalui Bapak Mokhammad Khusnu Atase perhubungan di KBRI Belanda di Den Haag diminta memberikan Insight terkait tema tersebut di sesi berikutnya. Tito Prabowo, Manager of Information Technology AIPSE memaparkan tentang inovasi Deutsche Bahn Jerman dalam bidang "Autonomous Train dan Railway Safety Standard" di Jerman dan Eropa. Implementasi driverless train sudah dilakukan pertama kali di kota Hamburg Jerman. Yaitu S-Bahn dari stasiun Berliner Tor und Aumühle sejauh 23 KM.
Amru Rizal Razani, mewakili Ikatan Alumni Jerman, yang juga merupakan Fullstack Developer VTG AG Germany kemudian melanjutkan paparan dalam tema "Digitalization & Predictive maintanance in Railway Transportation". Amru menyampaikan bahwa digitalisasi di kereta api khususnya maintenance bukanlah lagi teknologi masa depan, tapi teknologi masa kini yang teruji bisa menjadi solusi sekaligus bagian dari cost effective practice.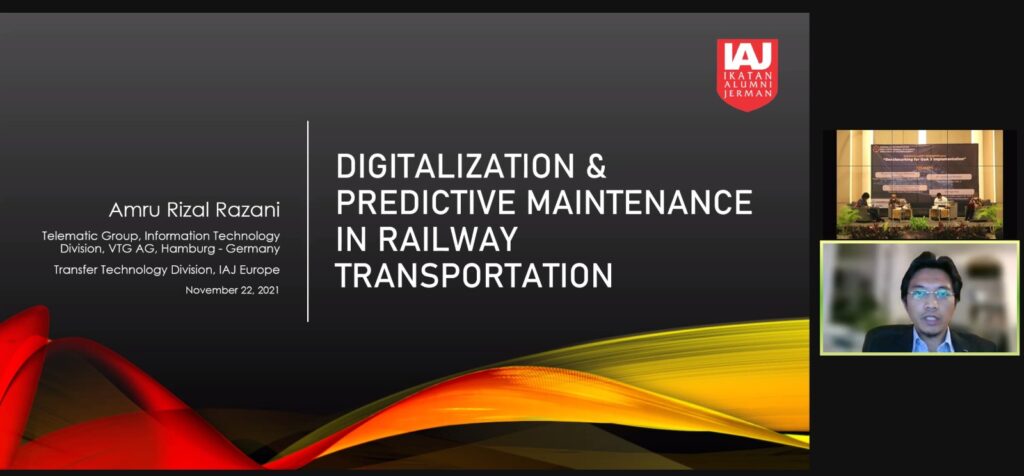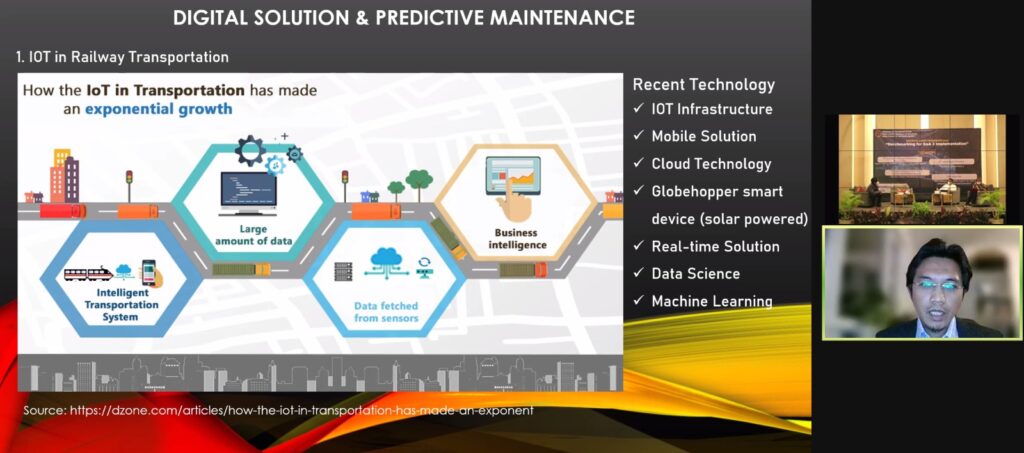 Acara yang dihadiri oleh ratusan audiens dan pejabat perhubungan ditutup dengan tanggapan dan diskusi oleh kepala KNKT Bapak Dr. Soerjanto Tjahjono, Director of Railway Traffic & Transport, Director of Railway Infrastructure, Director of Railway Facilities dan Director of Railway Safety. Dalam diskusi disampaikan bahwa advanced technology di bidang transportasi masih terbentur pada regulasi terkait safety requirement di tanah air. Di Jerman yang robustness terhadap safety standard, safety first yang sangat kaku dan rigid pun menggunakan pemanfaatan teknologi untuk mencegah unexpected event. Sebagai contohnya adalah Maglev, kereta magnet salah satu inovasi terbaik Jerman belum bisa digunakan secara umum karena belum memenuhi safety standard, namun sudah beroperasi di Shanghai, China.
Rumusan dari workshop tersebut akan menjadi bahan untuk perbaikan dalam bidang safety di perkeretaapian Indonesia, khususnya driverless train dalam implementasi GoA 3. Harapan kita semua tentunya, Indonesia akan dapat memiliki transportasi masal yang aman dan nyaman.